Research & Development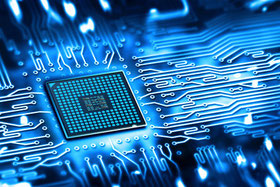 In 2003 disty communications has been established. The wireless bridging of large distances was our first object. The patented process to adjust the delay compensation of the DECT signal also over larger range, was the first mission of our research and development team.

Year after year, new data transfer technologies were added and we mastered more complex tasks. Today we can point proudly to the fact that we have grown to a team of experts that  has completed many challenging and international projects by using a variety of transmission technologies (DECT, 2.4 GHz ISM band, Bluetooth, RFID, GSM).

 
In addition to expertise in mechanics, expertise in plastic and Werkzugbau, as well as hardware and software development, we have mastered the embedded engineering. For a quick and error-free software development, we work with SDL, so that we can cover reliably the entire development cycle of a product, from concept through to CE Approval, up to maintenance. Through our own managed IT equipment, we can perform installation and maintenance of Windows / Linux quickly and efficiently.

Our capabilities include the creation of prototypes, test and measurement equipment, program development and management of production ie Pre-series, series, logistics and quality management.